What's standing in-between you and the career you dream of?
You want more from your career, you're just not sure what your next step should be. RISE Elite will show you the way.
This intensive four-month program includes all the support you need to create the career you deserve. Limited to an intimate number of women, this bespoke program includes three transformational 1:1 coaching to help you work out, and map out where you want to be.
Be part of an elite cohort of other women serious about their careers who you can lean on and learn from as peers. Join a safe space - both in-person and online - where you can unpack your unique challenges and work through them in a supportive environment that wants you to succeed. Be held accountable and cheered on as you RISE to the career you deserve.
It's time to invest in you.
It's time to breakthrough feeling...
Not in control of your career and what's next
Like you're constantly questioning your ability and your worth in the workplace and settling for less than you deserve
Stuck in a job you dislike
Unsure how to showcase your value and expertise amongst your peers
Exhausted by the endless layoffs, restructures and shifts in priorities
Like you need to work harder in order to achieve more
JOIN THE WAITLIST
I know how you're feeling
… because I've felt like that too.
You've never worked so hard in your life, and on paper, or LinkedIn you might look like an accomplished leader, but you feel like you're trying to navigate the challenges of your career right now, alone and uncertain.
Difficult stakeholders, less feedback, workplace politics you struggle to understand. A lack of female role models and little support leaves you questioning your ability and your worth – I know the feeling. 
RISE Elite gets results because it provides the support you need in your career right now. I've coached more than 1,000 women and the results speak for themselves. Women I've worked closely with have taken control of their careers. Yes, all the good things happen like pay rises, promotions, new stretch opportunities and sponsors, but they also build up their confidence and finally become their own cheerleaders – self-belief and feeling worthy can make all the difference. They come in one person and leave another – the way they present in senior meetings, ask for what they need, influence and get things across the line, changes.
The transformations are powerful, RISE Elite is a game changer.
Generic career advice won't cut it anymore
You need tailored support and a coach that's invested in you and your success. This program is different to all those other women's career courses you've attended before – it will give you a unique and personal perspective on women's career advancement and build a strong community around you that'll be there for long after the program.
The power of good executive coaching with a female coach whose been in your shoes can't be underestimated – it provides perspective and knowledge that's difficult to access from internal sponsors and mentors. And it drives accountability, which means you'll keep pushing forward and getting results, fast.
JOIN THE WAITLIST FOR 2024!
Never experienced career coaching before? That's more than OK.
Our 1:1 career coaching is what sets RISE Elite apart from other women's leadership and career programs. There are three personal coaching sessions included in the program and for many participants, it's where they have the biggest 'aha' moments.
Maybe you're fortunate enough to have a great manager you can talk to about your career aspirations. But it's a completely different experience having a confidential, in-depth conversation with a professional career coach who isn't part of your company. You can be 100% honest about what you want from your career, and they'll help you work out what's holding you back from achieving it. 
There's no hidden agenda. You don't have to watch your words. The coaching sessions are entirely for your benefit, and they're all about you.
THE PROGRAM DETAILS
Over four months you'll get access to a comprehensive program that is packed with three 1:1 coaching sessions, content and the support you need to succeed. Run with a combination of both online and in-person sessions, and limited to an intimate number of women in each cohort, RISE Elite is the women's leadership program you've been looking for. The program includes the following...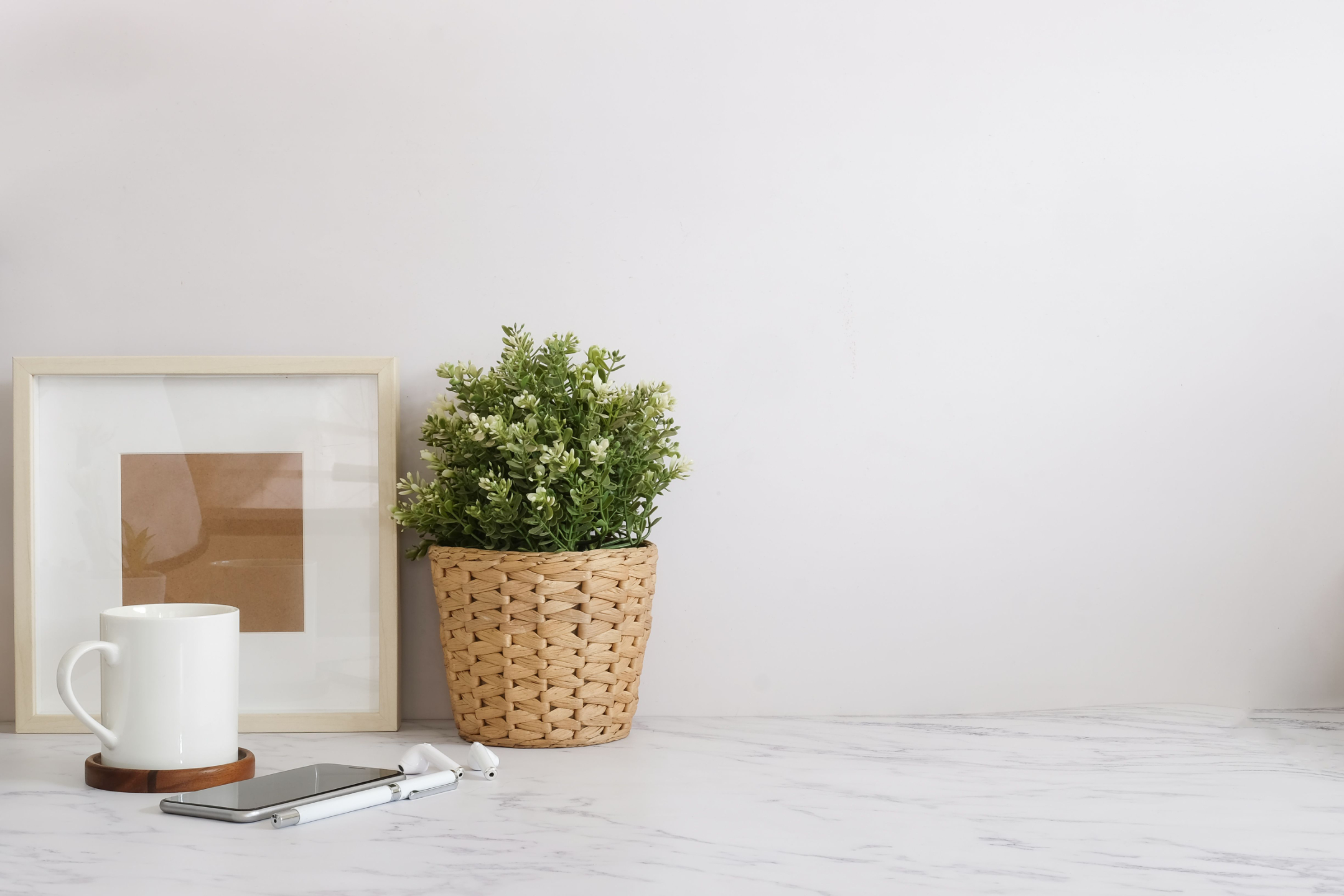 RISE Elite Program Launch
Get to know your program lead and coach, Gillian Fox. Be introduced to the program and meet your fellow RISE Elite members who you'll share the journey with over the coming months. It is a wonderful opportunity to connect, and explore how the program can benefit you.
2-hour session | online
1:1 Executive Coaching
Meet with head coach, Gillian Fox, for your personal coaching sessions. Have a confidential and in-depth conversation where you can be 100% honest about what you want from your career and unpack your unique challenges with an experienced executive coach who'll help you map out how to get where you want to be.
3 x 1-hour sessions | online
In-Person Networking Event
Gather with your cohort for an engaging face-to-face event. A guest speaker will share personal career insights and join the cohort for lunch. You can expect an enjoyable, vibrant, and highly productive event. It will provide a unique opportunity to connect with the women in the program, cultivating a foundation of trust and sense of camaraderie / peer support.
3-hour session | in-person
Wellness Speaker Spotlight
A wellness expert will join us for an in-depth session on how to blend life and career. Learn practical tips and insights and understand the key components of wellbeing that you can implement in both your career and at home so you can build a life you love.
2-hour session | online
In-Person Planning Session
Embark on the ultimate planning session where you shape your career vision. This session is a chance to review the past year and take a helicopter view of your career, strategising what you need to commit to beyond the program. You'll work alongside your cohort because gaining this kind of perspective is not a solo endeavour!
3-hour session | in-person
RISE Elite Program Close
Together we'll do a deep dive into leadership mindset so you can leave ready to step into the leader you know you can be. We will close the program by sharing success stories and celebrating your growth, learning and the connections you've made over the last few months.
2-hour session | online
BONUS INCLUSIONS
Join RISE Elite and you'll also get access to our RISE Accelerate program. Packed full of engaging content to extend and further your learning.
8 x 90-minute sessions each fortnight that are highly engaging and interactive and will include a deep dive on a topic, group work, discussion, coaching and the opportunity for Q&A. This is not a boring webinar where someone talks at you, you'll leave invigorated and excited about putting into place your learnings. You can view the program overview and topics for each session by downloading the program information guide HERE
A comprehensive workbook to guide you through the program that includes 100 pages packed with resources, activities and content you can draw on in the months and years afterwards
A copy of my book, Woman of Influence filled with valuable career insights and tips from 12 inspirational businesswomen
Access to the workshop recordings so you can revisit them when you need
Access to an even larger network of other brilliant women undertaking RISE Accelerate
SIGN UP TO THE WAITLIST
PLUS you will also receive a bonus career toolkit
We'll also give you access to these bonus learning materials to deepen your knowledge and give you access to a toolkit you can draw on now and in the future
1.  HOW TO SAY NO
An 18-page guide on how to say no without compromising your reputation, including six easy to follow scripts to use at work
2. HOW TO ASK FOR A RAISE
Our guide on how to prepare to have the conversation and what to do if things turn pear-shaped
3. BECOMING YOUR OWN CHEERLEADER
Our guide on how to overcome limiting beliefs and quieten the inner critic
4. THE 'TA-DA' METHOD
A method that shows you how to track your progress and make your value more visible in the most incredible way
5. THE MODERN CAREER PLAN
A guide to futureproof your career. It's a world away from traditional career planning and more importantly... it will keep you modern.
Ready to invest in you? 
Download the RISE Elite program information guide. 
I recommend you download and print this program information guide, then organise a conversation with your manager to discuss the program.  
It's not as hard as you think to put forward a compelling case to your boss for why you want to participate in the RISE Elite program, and why you want them to pay for it. You may like to use the wording in in the template we have provided to prepare for your conversation. 
This is the time to step up your influencing and ask people to support your career success. What is the worst thing that could happen? They say no but they will still be impressed by your approach and the way you handled yourself.
We know that getting approval for this kind of money for leadership and career development is not always that easy, but we have you covered. Download the manager conversation guide below.
"The RISE program is the best investment I've ever made in my career. It's ROI has been tenfold."
"Had I not done this course, I don't think I would have had the courage and confidence to be this open and honest with my manager about what I exactly want to achieve in my career."
Senior Manager, National Australia Bank
I found Gillian to be genuinely interested, encouraging and supportive as the program convenor. Our one-on-one sessions were emboldening. Gillian's compassion, coupled with her own achievements, experiences and the richness of her diverse relationships, has been a privilege to work with.
Development Advisor, Biotech
"This program has helped me develop as a person and as a businesswoman. The information that has come out of the workshops and coaching sessions has given me a stronger sense of self and career direction. The program has enabled me to make valuable new connections and expand my network in ways I hadn't counted on."
Head of External Affairs Australia, AbbVie
"The program has been an excellent opportunity to explore where my career is heading and how I can propel it forward in my new position. While gaining clarity around career goals is undoubtedly helpful, what I've enjoyed most are the insights around networking and how to increase my sphere of senior connections."
Promoted to COO during the program
"The program gave me a strategic view of my career. It helped me crystallise what the future could look like, and the reality of the steps to get there. Six months on from starting this program, I feel more excited and equipped for the next phase of my senior leadership career than I have ever felt."
Media Director, ViacomCBS
Choose the plan that works for you!
Meet your career coach and leadership expert...
Hi, I'm Gillian Fox.
I use my own business experiences to help talented women rise and be successful.
Before I started my women's leadership and development business, I had a successful career in media and magazine publishing.

I started the Gillian Fox Group because I realised I could share my experiences and insights with other women to help them achieve career success.

These days, as well as being a business owner and entrepreneur, I'm also an author, keynote speaker, executive coach, and women's career expert.

For 15 years, I've led gender diversity and leadership programs for some of the largest organisations in Australia. I'm recognised as a leading business educator, as well as an expert in the area of women's career advancement.

Nothing brings me more pleasure than helping talented women achieve the success they deserve. I love to help you rise and reach new heights in your career, too.
HERE'S MY STORY
RISE Elite will not tell you to, 'fake it 'til you make it', 'network for success', or to 'lean in'.
I will show you the 'how' and focus on the practical steps and strategies you need to create the career you deserve.
Got questions? Great! I have answers.
I'm already really busy, do I have time for this?
Do I work in the right industry for this program?
How many participants are in the program?
How is this program different from other leadership programs?
Do I need to do any prep work or homework during the program?
What dates are the significant dates for this program?
Do I need to join every session?
Who delivers the program?